News
[Surgical Mask Donation to The Charity]
The COVID-19 is still a great concern. Everyone here is desperate for the supply of surgical masks.
In view of the Hong Kong situation, we, Medisource Supply (Asia) Limited, decided to donate child surgical masks to Churches and NGOs and under their help to send the mask to the families in need.
Today, the child surgical mask donation to the St. James Settlement is accomplished. They will help us to distribute the surgical mask to the concerned parties.
Serving Parties:
»   Full grant of the School Textbook Assistance Scheme
»   Half grant of the School Textbook Assistance Scheme
»   Comprehensive Social Security Assistance Scheme
»   With 55% of Median Monthly Domestic Household Income or less
[捐善活動捐助計劃]
新型冠狀病毒情況持續,不少港人也為口罩奔馳。
有見及此,我們(普康醫療),決定捐贈一批#中童口罩予弱勢社群。我們計劃把部分口罩捐贈至教會和慈善機構,讓他們幫助分發至有需要的家庭手上。
今日,我們已完成把部分口罩捐贈至#聖雅各福群會 St. James' Settlement – Official。他們會幫忙把口罩分發至有需要的家庭﹐藉此希望能幫助貧困解決燃眉之急。
服務對象
全額書簿津貼家庭
半額書簿津貼家庭
綜援家庭
家庭月入中位入息55%或更低的家庭
@The distribution of today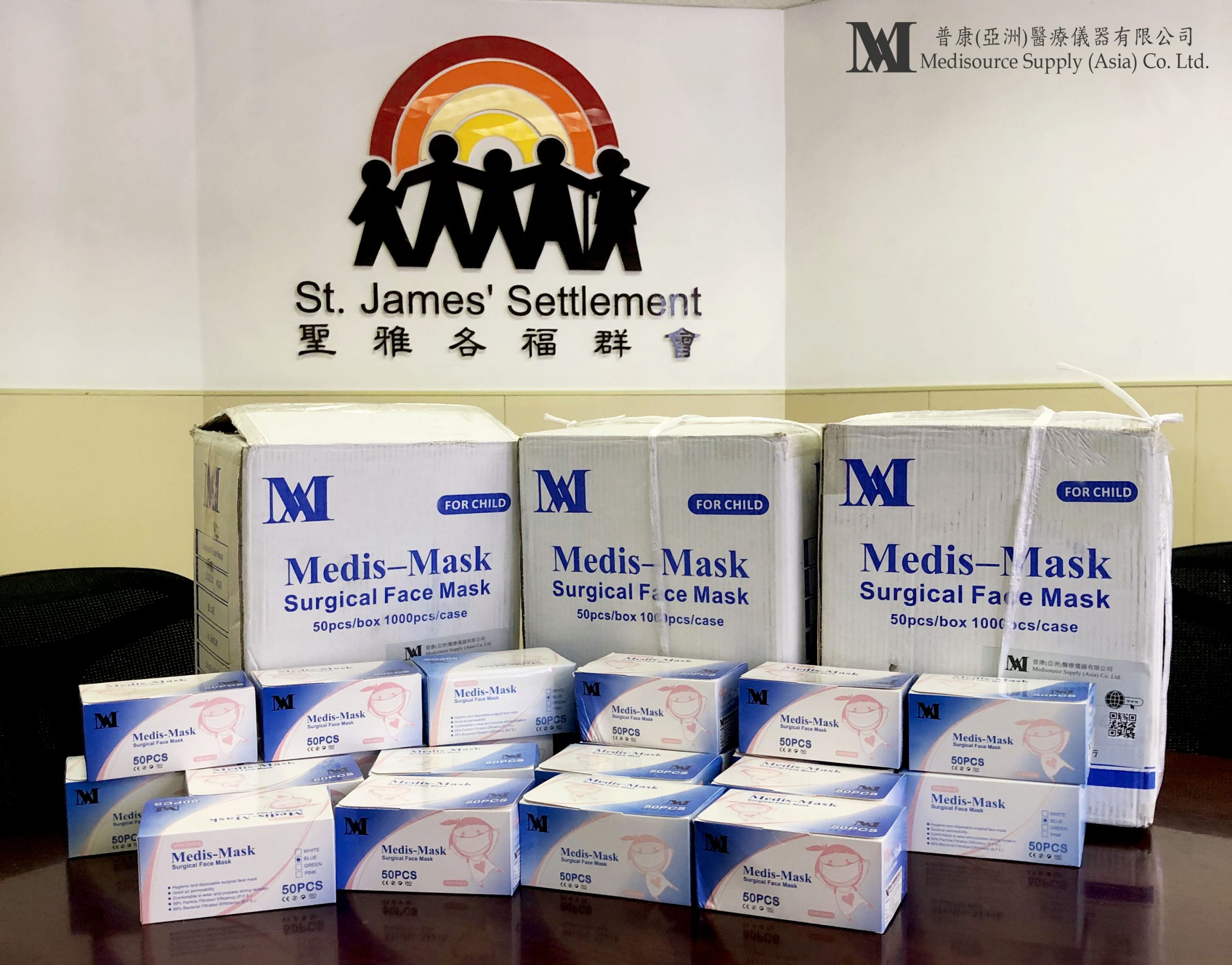 @The surgical mask distribution to the headquarter of SJS