News
BeneFusion n series
infusion pump
safe dosage
syringe pump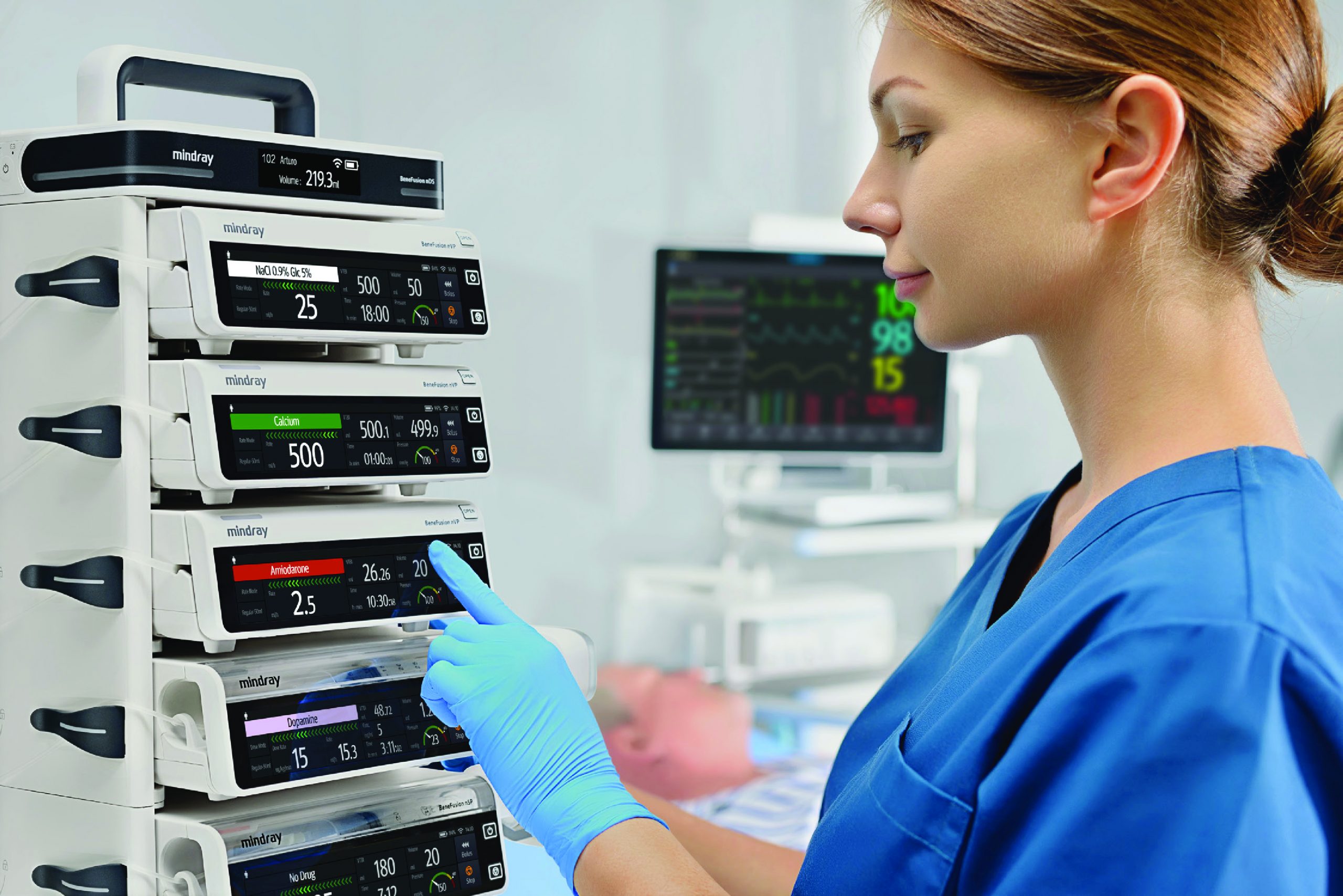 Mindray, a leading global provider of medical devices and solutions, announced the release of the new generation infusion system, BeneFusion n Series. With deep insights into the patient safety, operational simplicity, interoperability and data management, the BeneFusion n Series brings infusion solutions to new heights, setting a new standard in infusion therapy.

With a 7-inch capacitive touchscreen and an intuitive interface, the BeneFusion n Series offers a state-of-the-art experience and ease of use for greater precision and higher work efficiency. In addition, the system's versatile nDS portfolio provides a comprehensive solution for a variety of infusion scenarios, with a flexible docking solution ranging from 2-24 slots.

Appropriately 15-25% of medication errors result from confusion with drug names that look or sound alike. The SafeDoseTM drug management system of the BeneFusion n Series could effectively eliminate such errors to improve patient safety and improve clinical efficiency with the color-coding drug library and the parameter auto-filling function.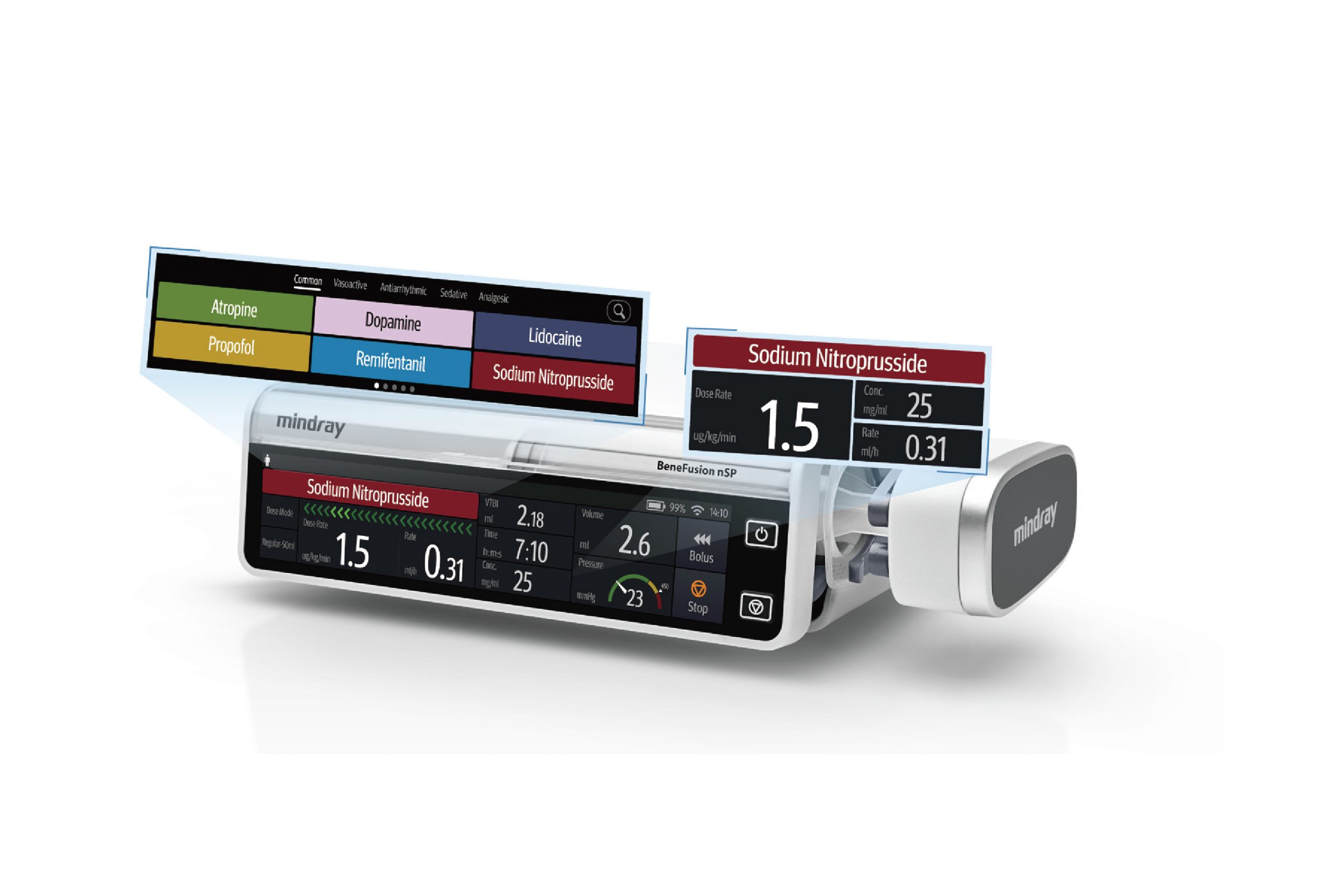 Air bubbles in the tubing during infusion could lead to air embolism or even jeopardize patient safety. With the innovative SmartAIRTM, the BeneFusion n Series with dual sensors could ensure the detection of air bubbles more precisely, thus protecting patients from being harmed. Also, without additional accessories, it can automatically trigger the empty alarm when the infusion container is depleted.
Smart AirTM
In addition, to ensure on-time drug delivery, the BeneFusion n Series with the revolutionary SmartRapidTM can power on in just 2 seconds, finish loading for syringes in 4s and deliver the first drop in just 3 seconds.
Powered by the advanced Dynamic Pressure System (DPS), the BeneFusion n Series can detect and monitor the occlusion situation more accurately and precisely. The real-time pressure in line is shown in an intuitive speedometer-style graphic, with clear pre-alert and alarm displayed when occlusion is occurring.
It is still challenging for clinical staff to monitor dozens of pump devices and cope with multiple alarms at the sametime. With user-friendly guided alarm management, a glimpse at the screen ofthe BeneFusion n Series could guide users to track and resolve the issuestimely.

Medical devices never work independently, which is why the BeneFusion n Series is designed to integrate with other clinical data systems to enhance clinical decision-making confidence and streamline clinical workflow.
InfusionViewTM
Through seamlessly integration of the BeneFusion n Series and BeneVision N Series patient monitors, the clinical assistive application InfusionViewTM enables medical staff to view the infusion data on the screen of patient monitor. With a comprehensive picture of infusion data and physiological parameters, it helps facilitate fast, accurate clinical decision-making and reasonable prescribing.
Central Data Management 
Apart from seamless data connection at bedside, the BeneFusion n Series can also be seamlessly connected to the hospital's HIS and CIS to offer centralized data management. With infusion and alarm information accessible anywhere and anytime, caregivers can keep monitoring patients constantly for optimal patient care, while greatly improving clinical efficiency.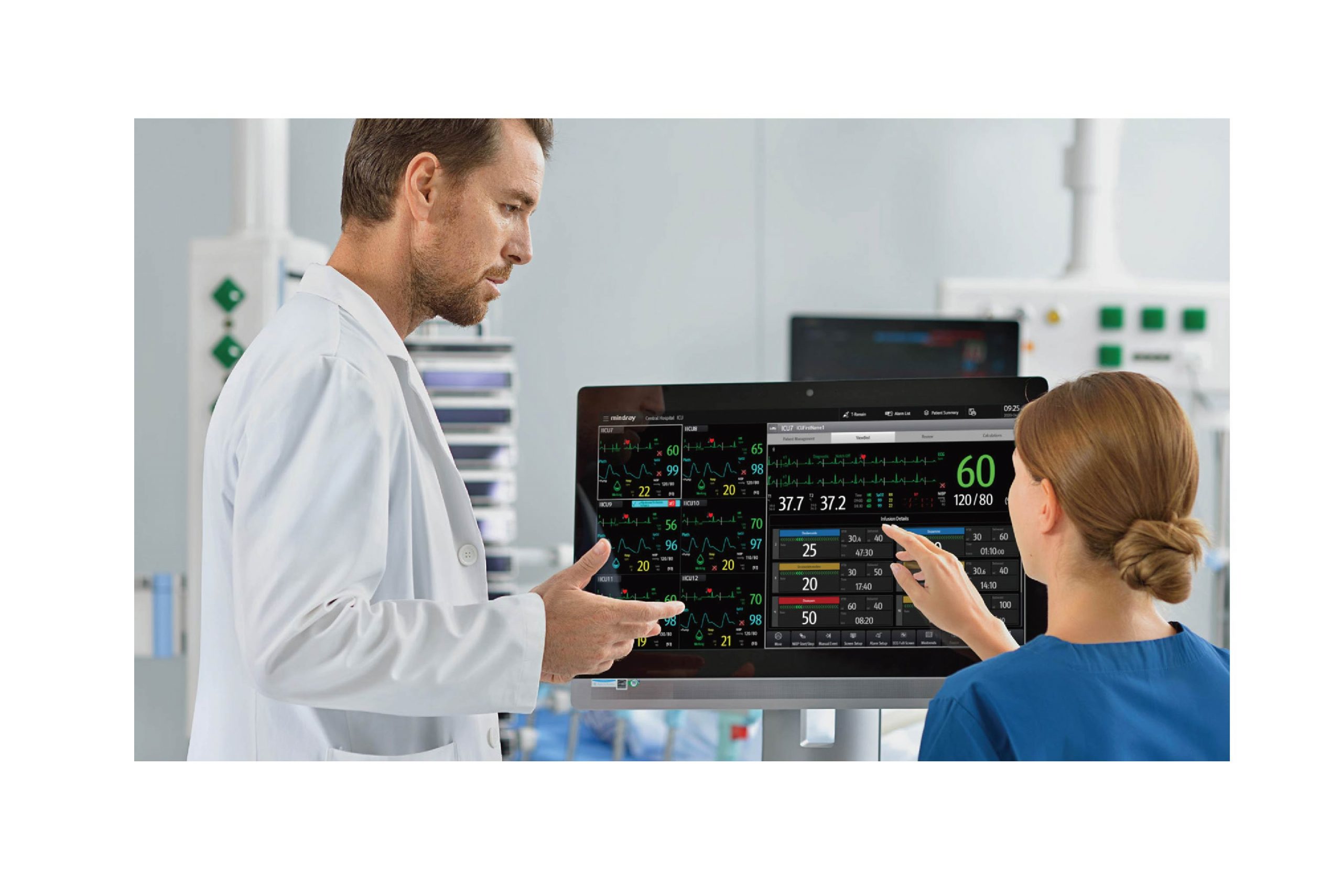 For more details: https://bit.ly/2E2t34e