Description
Delabie
BIOFIL cartridge with single use filter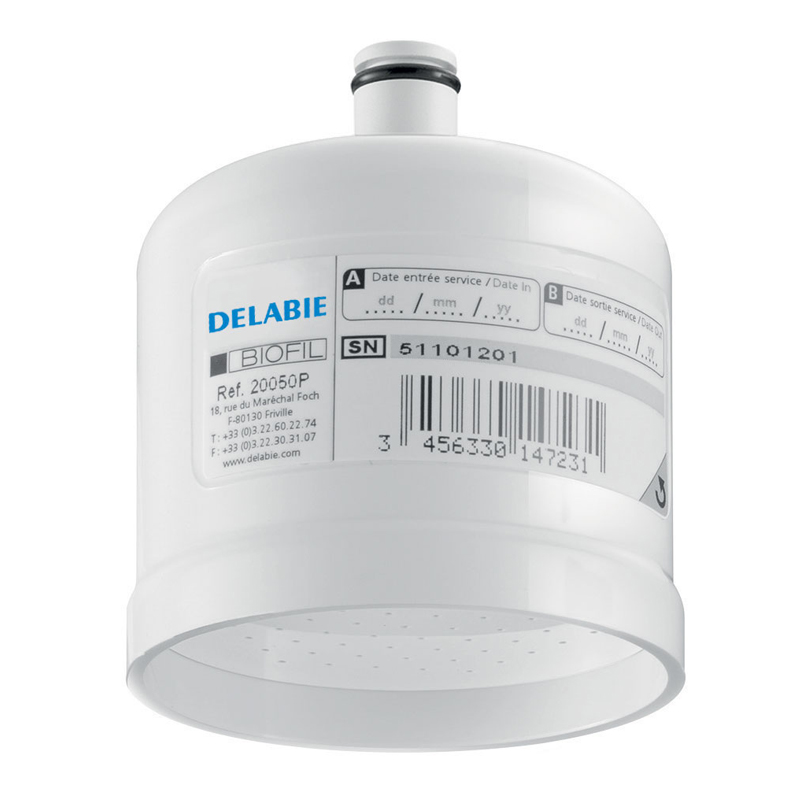 Single use BIOFIL cartridge, sterilizing grade 0.2 micron absolute-rated. Immediate protection against waterborne nosocomial infections.
Hydrophillic polyethylene membrane with hollow fibres, sterilizing grade 0.2 micron
Filtration area: 1 400cm2
Filtration flow rate: 12Ipm at 3 bar at the shower/mixer outlet (fliter only, no restriction to the flow rate in the mixer)
Maximum upstream pressure at point-of-use:5 bar.
Compatible with and resistance of different curative treatments.
Thermal shocks: Temperatures of 70 degree cercus for a cumulative period of 30 mins during its lifetime.
Chemical Shocks: Free chlorine levels up to 3 ppm, at 250 degree cercus over its entire life and /or up to 100 ppm at 20 degree cercus for 1 hr. Polyethylene fibers, filtration unit and cartridge body made from fully recyclables ABS.